ALL APPOINTMENTS ARE BY TELEPHONE AT THIS TIME UNTIL FURTHER NOTICE.
TREATMENT WITH DR. GRUMET CONTINUES AS USUAL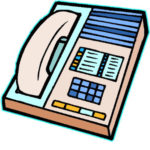 At your appointment time Dr. Grumet will call from 404-685-9414.
Current existing patients please
Please have exact details of medicines and dosages available because at times your chart may not be accessible.
New Patients
Will evaluate for urgency and whether evaluation/first visit can be managed by telephone or telemedicine.