ALL APPOINTMENTS ARE BY TELEPHONE AT THIS TIME UNTIL FURTHER NOTICE.
TREATMENT WITH DR. GRUMET CONTINUES AS USUAL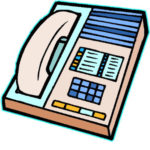 Thank you for making your 20-minute telephone appointment with Dr. Grumet.
Dr. Grumet will call from 404-685-9414.
Due to COVID-19, Dr. Grumet is doing his 20-minute sessions by telephone only.
There is a 2-hour window for your scheduled appointment.
If you are unavailable during this 2-hour time-period for your appointment, Dr. Grumet will be unable to return your call. It will be necessary for you to reschedule
The APS No Show fee of $95 applies if you are unable to receive Dr. Grumet's call for your appointment.
Please make sure your telephone number is currently in our office files.
Current existing patients please
Please have exact details of medicines and dosages available because at times your chart may not be accessible.
New Patients
Will evaluate for urgency and whether evaluation/first visit can be managed by telephone or telemedicine.