Is It Your Fault? (A mini-blog series.)
I like a thought experiment: deep sleep is our natural state, and awakenings interrupt this more basic state. Awakenings permit movement and action for 16 hours which then allow the body to get back to its preferred primal state.
There is a difference between the two main causes of not being rested:
Insomnia (lack of restful sleep when enough time is available)
Insufficient sleep (lack of available time)
Both are related to attitudes and beliefs about sleep.
Lack of sufficient sleep produces sleepiness, and sleepiness is like hunger. Negative. Insomnia (interrupted or poor sleep) and not enough time to sleep are two things that lead to psychological and psychiatric problems. You don't have to be a neuroscientist to figure out that sufficient sleep leads to the great feeling of being rested and not tired and more motivated to get what you want and enjoy what you have.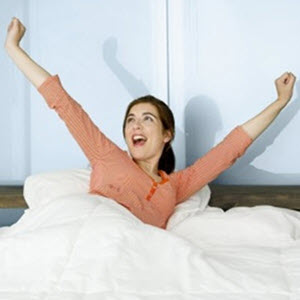 Sleep is the mechanism for resetting your brain's connections so that the various networks of emotion, movement, attention, decision, memory, communication, relationship skills are all ready to go. It usually takes 7 to 8 hours.
Lack of sleep is partly connected to not truly believing the above. Insomnia is sometimes related to seeing sleep as a punishment for being awake, a necessary evil, a bad tasting medicine. Attitudes may change when people learn that sleep also affects the heart, blood pressure, weight control, many other bodily functions, depression, and suicidality.
The coronavirus epidemic is causing or increasing a lot of sleep problems including anxiety dreams, worries at sleep onset, changes in sleep arrangements, less exercise, and general lack of security which permits good sleep.
It's best to return to sleep basics such as
1) Regular awakening at the same time every day (which encourages the body to become more sleep efficient). No napping. It may take a few days for your sleep mechanisms to reset the right time to go to bed.
2) Don't lie in bed worrying and turning. You want your body to associate the bed with being asleep, not awake. If not sleeping within 15 to 20 minutes, get out of the bedroom and do something boring until you are sleepy again.
3) Remember that caffeine and alcohol (even one drink) may disrupt restful sleep in some people. Sleeping pills do help people feel they are sleeping better, but may not further the goal of that basic good deep sleep that resets the trillions of synapses in your brain.