Appointments are by telephone or video. For supplementary in-person office visits, masks are required, and social distancing is practiced.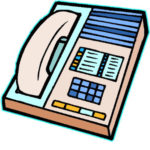 Thank you for making your telemedicine appointment with Dr. Grumet.
Dr. Grumet will be calling from 404-685-9414 or emailing a video link.
Most telemedicine appointments are 20-minutes but can be individualized if needed.
There is a 2-hour window for your scheduled telemedicine appointment.
If you are unavailable during this 2-hour time period for your appointment, it will be necessary for you to reschedule
Please ensure your telephone number and email are up-to-date in our office files.  Go HERE to update your patient info.
Current existing patients please
Please have exact details of medicines and dosages available because at times your chart may not be accessible.