"The consumption of caffeine represents one of the longest and largest unsupervised drug studies ever conducted on the human race, perhaps rivaled only by alcohol, and it continues to this day."
– Matthew Walker
Caffeine is everywhere.  It's in our morning cup of coffee, an afternoon soda, nightly tea, and even hidden in some foods like chocolate.  This powerful stimulant can energize.  You know it impacts how well we rest at night and whether sleep is refreshing.
It is the most widely used stimulant in the world. But what do we really know about the caffeine consumed by the world at about 2.25 billion cups of coffee daily?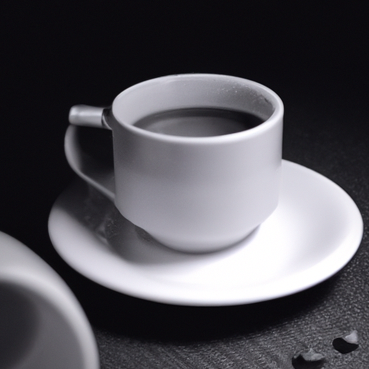 How Long Does Caffeine Last?
Caffeine is known for its fast-acting stimulation of the central nervous system. You can experience an increase in your heart rate, blood pressure, and a mood and energy boost. But caffeine stays in your body longer than you think, with a biological half life of 6 hours. After 12 hours, you still have 1/4 of the dose in your body.  The average cup of coffee contains about 100 milligrams (mg) of caffeine. After 6 hours, you'll still have about 50 mg of caffeine in your body. Even after 30 hours, you will still have about 3% of the caffeine still in your system from that one cup.
Natural sleep occurs because of circadian rhythms and also because adenosine accumulates in your brain, causing increased sleep pressure. Caffeine blocks adenosine and keeps you awake. As the caffeine is metabolized (wears off), all that accumulated adenosine can cause the "caffeine crash."
Lack of sleep can lead to hypertension, heart attacks, strokes, obesity, diabetes, weakened immune system, lower fertility rates, and psychiatric disorders.
Caffeine is More Than Coffee
Dark roast coffees have more caffeine than light roast coffees because the roasting process breaks down the beans faster, resulting in more caffeine being extracted from them during brewing. Tea bags also contain more caffeine than loose-leaf teas since the size of the leaves is smaller, so more can fit in each bag.
The amount of caffeine in different products can vary significantly. A standard cup of brewed coffee (8 ounces) contains 95-200 milligrams of caffeine, while a single can of soda typically contains around 35 milligrams. Furthermore, energy drinks contain anywhere from 50 to as much as 300 milligrams per can. For those looking for an alternative with less caffeine content, decaffeinated coffee still contains some amount—usually about 3 milligrams per cup.
Here are some items other than coffee and tea containing caffeine.
Weight loss pills
Headache medicines
Chocolate
Green tea
Energy drinks
Hot Chocolate
Many soft drinks
Decaffeinated coffee still contains small amounts of caffeine—about 2-15 milligrams per cup, depending on the type of coffee used and the roasting process. So if you're looking for something with absolutely no caffeine, decaf isn't your best option.
Here are a few caffeine-free refreshments.
Various flavored teas ("caffeine free")
Most fruit juices (orange juice)
Apple cider
Lemonade
Carbonated water (seltzer water, tonic water, club soda, sparkling water)
Lemon-lime soda ( Sprite, 7 Up)
Ginger ale
Milk
We may rely on caffeine as an ordinary part of the daily life cycle. However, it is important to pay attention to how much you are consuming each day and how it affects your body overall. Moderate amounts may provide benefits such as improved alertness and focus. But caffeine can lead to negative side effects, both short-term and long-term, including fatigue, irritability, and failure to function at your best.