If you have been involved in a legal case or workplace dispute that involves mental health, you may have heard the term "Psychiatric Independent Medical Exam" or "IME."  But an IME can provide more than just reacting to conflicts.  It can give insight into someone's fitness for duty or if they can handle the requirement for a position.  It can include anything from teachers to first responders or entry-level positions to executives.
But what exactly is a psychiatric IME, and what can you expect if you are asked to have one?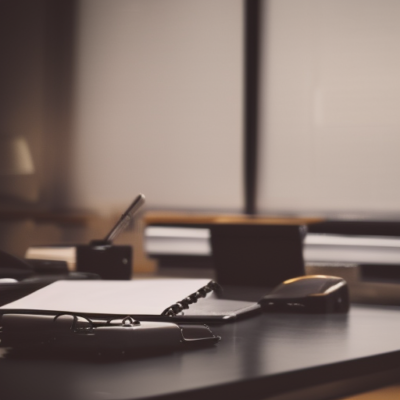 What is a Psychiatric Independent Medical Exam?
A psychiatric IME is an assessment conducted by a mental health professional to evaluate an individual's mental health condition.  It is an independent evaluation performed by a doctor who has not previously treated the patient.  The objective of a psychiatric IME is to provide an impartial medical opinion about the individual's mental health status, usually for legal or administrative purposes.
An IME is different from the usual doctor-patient relationship. An IME is for the purpose of answering a Question(s):
Can this employee return safely to their usual job?
Did the accident cause this condition or impairment?
These questions are asked by an employer, an attorney, an insurance company, or a court. The expert (physician, psychiatrist, professional) is provided with background information and then is asked for a scientific medical evidence-based answer (opinion) to the specific Question(s).
Reasons for a Psychiatric Independent Medical Exam
There are many reasons why an individual might be asked to undergo a psychiatric IME.  Common reasons include the following:
Evaluations for fitness for duty or return to work
Insurance claims
Legal cases related to personal injury or workers' compensation claims
Disability determination cases
Workplace disputes or grievances concerning mental health issues
Court evaluations, such as for competency
What to Expect During a Psychiatric Independent Medical Exam
During a psychiatric IME, you will be evaluated by a psychiatrist or another qualified mental health professional.  During the exam, the evaluators will conduct a comprehensive evaluation of your mental health and history.  The examination may include the following:
Reviewing your medical records
A clinical interview
Psychological testing
Assessing your ability to function in daily life
It is important to note that a psychiatric IME is not a treatment session.  Instead, it is an impartial examination of your mental health condition by a medical professional.
How to Prepare for a Psychiatric Independent Medical Exam
Keep in mind that this IME is not confidential in the usual doctor-patient sense. Some or all of the information you voluntarily provide will be shared with the person or entity who has asked the question and who receives the report.
Here are a few things you can do to ensure that you are ready for a psychiatric IME:
Familiarize yourself with the reason for the evaluation
Review your medical and mental health history
Bring a list of current medications and dosage information
Bring any relevant medical or mental health records with you
Plan to arrive early to allow time for check-in and any necessary paperwork.
Be prepared to answer questions honestly and be careful not to overshare information irrelevant to the IME.
You can bring a trusted family member or friend with you if desired.
Be prepared to allow the psychiatrist to review all required paperwork related to the evaluation.
Finally, make sure that you follow up with the physician's office after the IME is complete for any requested additional records and instructions. Good luck!
Psychiatric Independent Medical Exams are a necessary part of many legal and administrative processes related to mental health.  Understanding what they are and what to expect if you are asked to undergo one is essential.
Ross F. Grumet, M.D. provides psychiatric IMEs that can help your organization legally and determine someone's fitness for duty.  Go HERE to learn more.