Is It Your Fault? (A mini-blog series.)
A therapist notes that 75% of her sessions are about helping people figure out who's to blame in conflicts with others. (Kim Schneiderman, "It's Your Fault, Not Mine!" Psychology Today 2/20/20).
I was visiting a cardiologist's office (I'm okay; I was helping a relative) and the only poster on the wall was about Sleep Apnea. The most common form of apnea (=not breathing) is Obstructive Sleep Apnea (OSA) which can cause high blood pressure and related heart disease, as well as fatigue, drowsiness, rapidly falling asleep but not getting rest, forgetfulness, not paying attention, and resulting accidents at work or driving. We see, in psychiatry, depressed mood, lack of motivation to do things, distractability. Often the person with OSA snores loudly and has periods of observable apnea during the night (no breathing in or out for 10 seconds or more.) He or she may not be aware of this at all.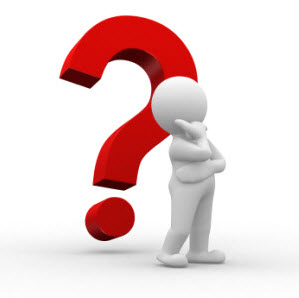 It is not rare that people who consult me about inattention or possible ADHD or depressed mood have OSA which has not been identified. I remember years ago a young healthy man, with no sleep complaints, who was not helped by medication for his ADHD symptoms, who was diagnosed by loud snoring during an overnight hospital stay after an accident. He kindly called to say his various psychiatrists had missed the boat. This is not the time for discussing the diagnosis and treatment of sleep breathing problems; there are many specialist centers.
But I did want to comment on the complexity of attention deficit disorder symptoms. Various medical and neurological conditions can partially interfere with the following:
Focus
Decision making
Completing projects
Listening to others
Impulsive risk-taking
School
Reading problems
All are associated with ADHD. But all also sometimes related to other conditions, such as thyroid disease and neurological problems. And don't leave out the condition of being in the more or less normal range.
In figuring things out and deciding what to do, I like to consider not only how a life is being hurt or impacted right now, but what future harms are awaiting that may be prevented.