The white orchid confronted me as I flipped through the latest Life Magazine. I was 9 years old. My nose began to itch, tears came to my eyes, I felt itchy, short of breath, my face felt warm. "I'm allergic to a picture." I had this feeling of amazement, excitement, and worry all mixed together. So strange and so important.
I went into the kitchen and told my mother. Her response was matter of fact, along the lines of "That is interesting…those things happen." So then I became a psychiatrist.
"Psychosomatic" originally meant physical symptoms caused by psychological stresses. That has a magical flavor, since it skips the details of how thoughts and emotions in a brain connect and cause other body changes.
Calling something "psychosomatic" was also a way of getting rid of a problem without looking into the details.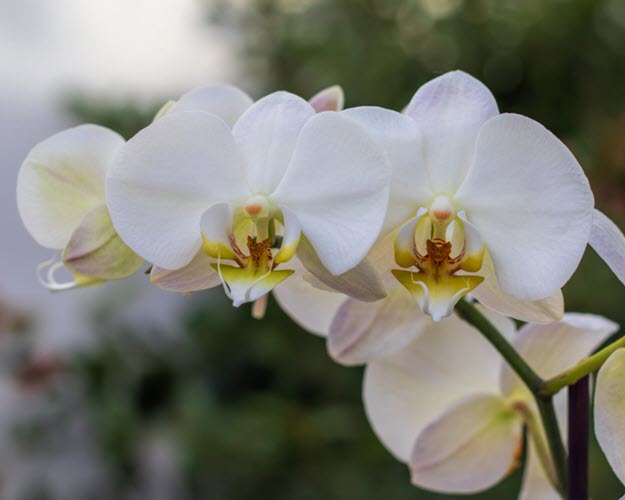 Now we are more accepting of what we don't yet know: the back and forth connections among what happens in the outside world, what happens in my brain and mind, and what happens in the rest of my body. "Biopsychosocial" is a similar term. It seems as if everything could be placed under this psychosomatic umbrella- and this is my main point: there is nothing particularly remarkable about interactions, say, among being in a strange foreign city, feeling trapped, having headaches and sweating and feeling aching in your back. And sometimes an undiagnosed viral infection could be a hidden cause. Or there could be another underlying disease that has not shown itself yet.
But sometimes, we jump to negative judgments, stigmas, and suspicions about certain psychosomatic happenings. We believe people are lying or exaggerating, purposely or not.
And perhaps they sometimes are. Our "cheater detection systems" are activated by anything "mental", by "addiction", or psychosomatic events like mass hysteria and culture-bound syndromes. Symptoms can gain some advantage or avoid some responsibility. Who hasn't used symptoms in social contexts? That's part of why we have certain symptoms in the first place. There is the basic illness and suffering, but there is more, because we are social creatures. Illness and disease are real, but they can have fuzzy boundaries.
One example from my recent post on the COVID-19 pandemic is where those suffering from long-hauler symptoms such as brain fog, fatigue, and depression are sometimes gaslighted to think their problems are less real.
All of the above was enacted in the unfolding of the "Havana Syndrome"- the State Department employees assigned to Cuba who heard strange noises and developed headaches, memory loss, tinnitus, and other brain-related symptoms. Despite a Senate investigation and articles in JAMA, no weapon or explanation has yet satisfied our curiosity. In her chapter "Horses Not Zebras" in The Sleeping Beauties, neurologist Suzanne O'Sullivan follows up on several leads. She concludes that there is no definite answer now, but that a common culture-bound (psychosomatic) explanation is much more likely than a mysterious weapon (of a type for which no scientific evidence exists). There was no specific brain damage to be found. Medical students are taught, when they hear hoof beats, to suspect horses first (the extremely common causes of symptoms) rather than exotic zebras.
Dr. O'Sullivan quotes a victim's relative saying, "There is no way you can fake this", and that is the cultural problem.
I wasn't faking my allergic reaction to the picture of an orchid. And I wasn't trying to get out of doing my homework (it was summer vacation). Psychosomatic phenomena are as real and serious and dangerous as any illnesses.
We need to be open-minded, curious, and flexible when we are investigating and judging medical problems, and judging the people who have them.